...and win £10 for the both of you!
The aim of EcoGo is to help more staff and students to travel around campus in healthier and more environmentally friendly ways. To make a real difference to congestion, pollution and the health of the university population, we need to reach as many people as possible.
So we're offering some extra prizes for you and new participants to the challenge. By referring your university friends or colleagues to EcoGo between 7th - 20th February, you could both win big. Check out the details below:
Refer a Friend Prize Draw
For 2 weeks, we'll be giving away 5 x 10,000 BetterPoints (£10) per week, which you can spend on some great local offers or donate.
Every student or staff member from Sussex you refer to EcoGo (up to 10 per week) will earn you a ticket into the draw.
Tap the hamburger menu in the top left hand corner of your app and select 'Refer a Friend', then share the unique referral code, to be in with a chance of winning.
Remember, they must register with their University of Sussex email to be able to join.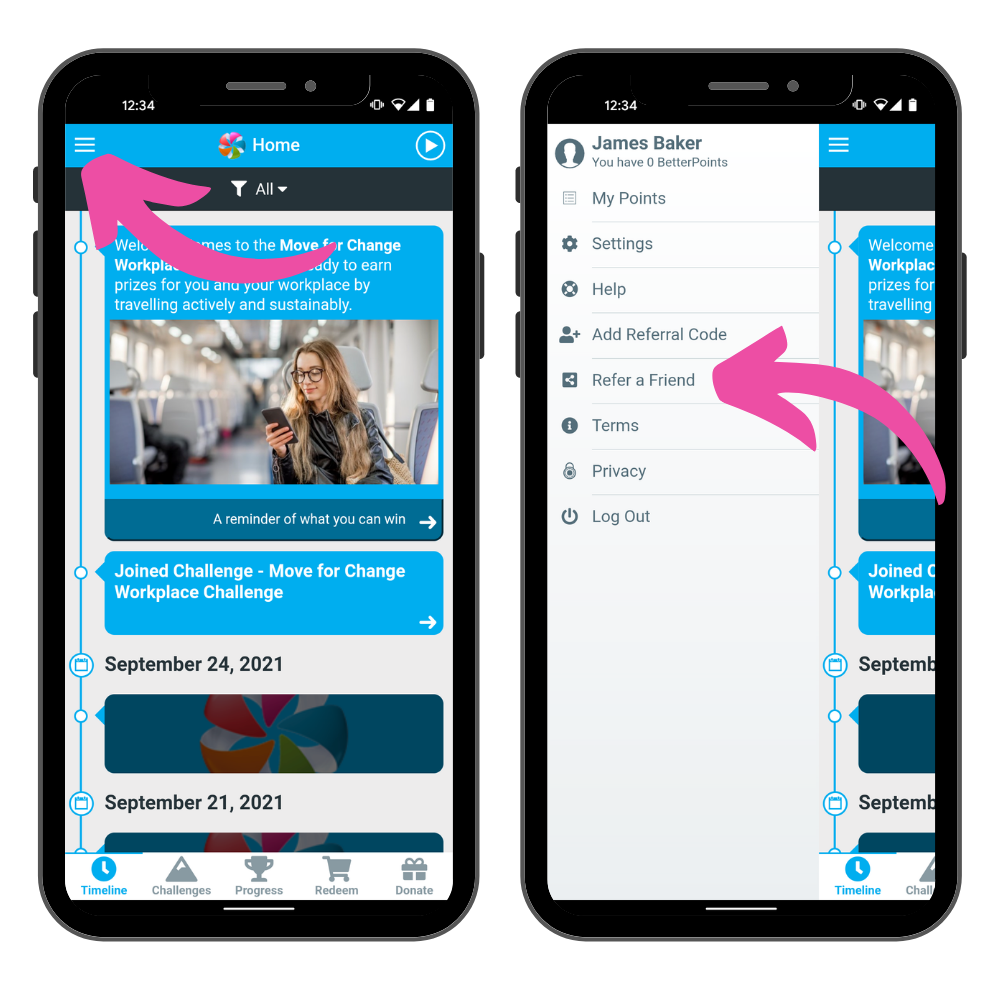 Don't forget...
All of your regular activity rewards are back for the new semester. Plus, there will be some fantastic boosted rewards and prizes on offer over the coming weeks for travelling in and around the university campus in an active and sustainable way. Make sure to keep an eye on your app timeline for the latest opportunities.